[Home Page] [A Year in the Life of our plot 2000] [Diary 2001] [Diary 2002] [Diary 2003][Diary 2004][Diary 2005][Diary 2006][Diary 2007[Diary 2008][Diary 2009] [Diary 2010][ Diary 2011] [Diary 2012][Diary 2013][Diary 2014][Diary 2015][Diary 2016][Diary 2017] [Diary 2018][Typical Plots on the Elson Site][] [Wild Life Area] [Conservation Project] [Badgers] [Ray's Plot] [Links Page]
---
PHOTOS - 2009
SPRING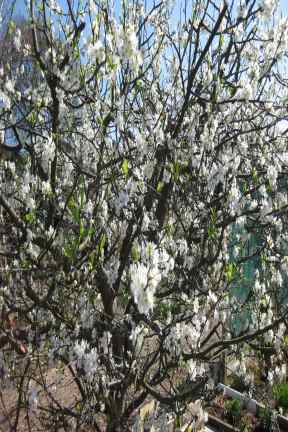 .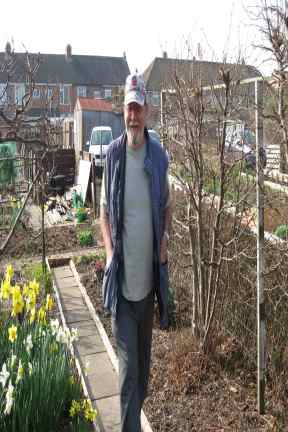 .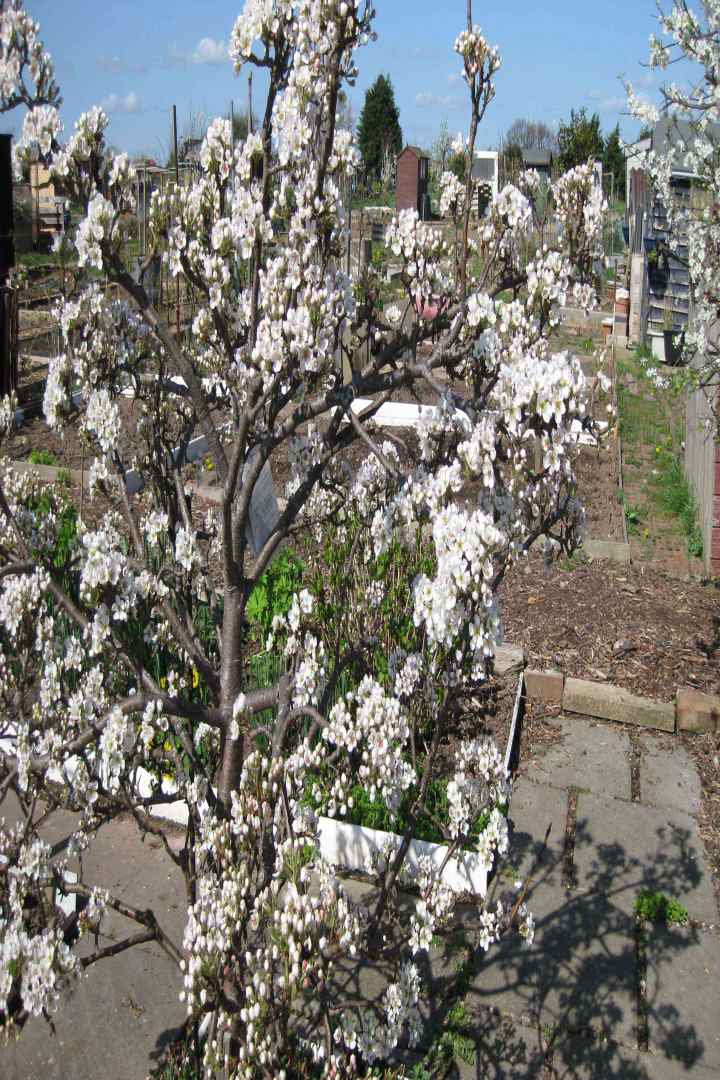 After all the winter flooding the blossom on the fruit trees has been glorious this Spring. Left is the damson 'Merryweather'; on the right is the 'Williams' pear; and centre stage is our storeman Steve who we couldn't do without.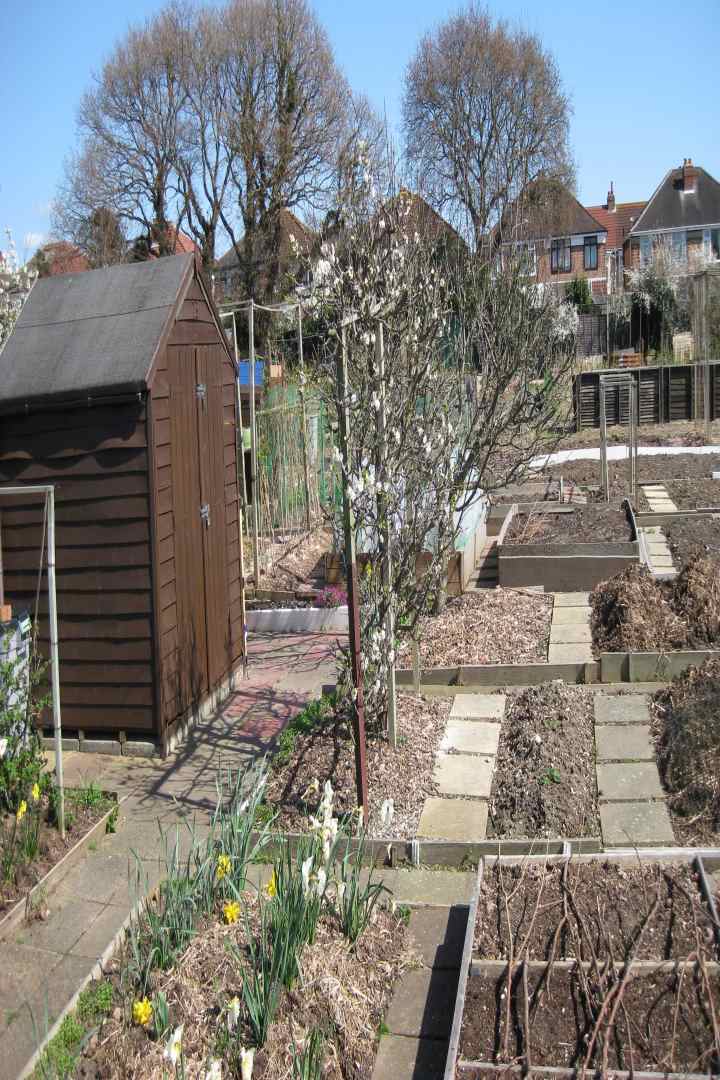 .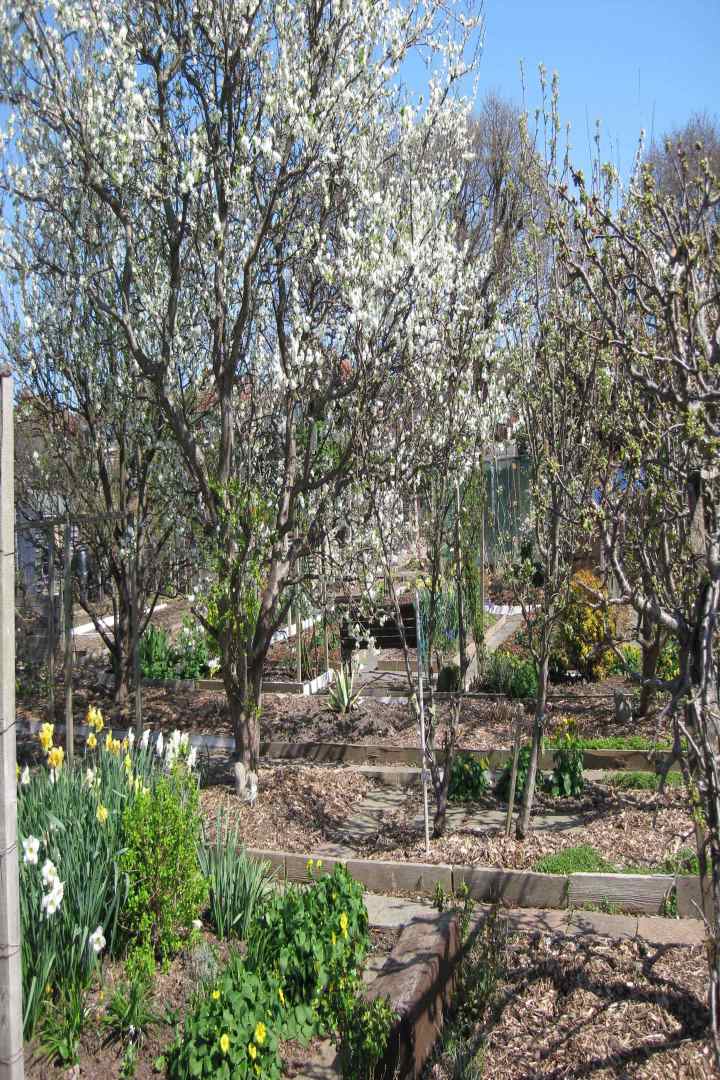 .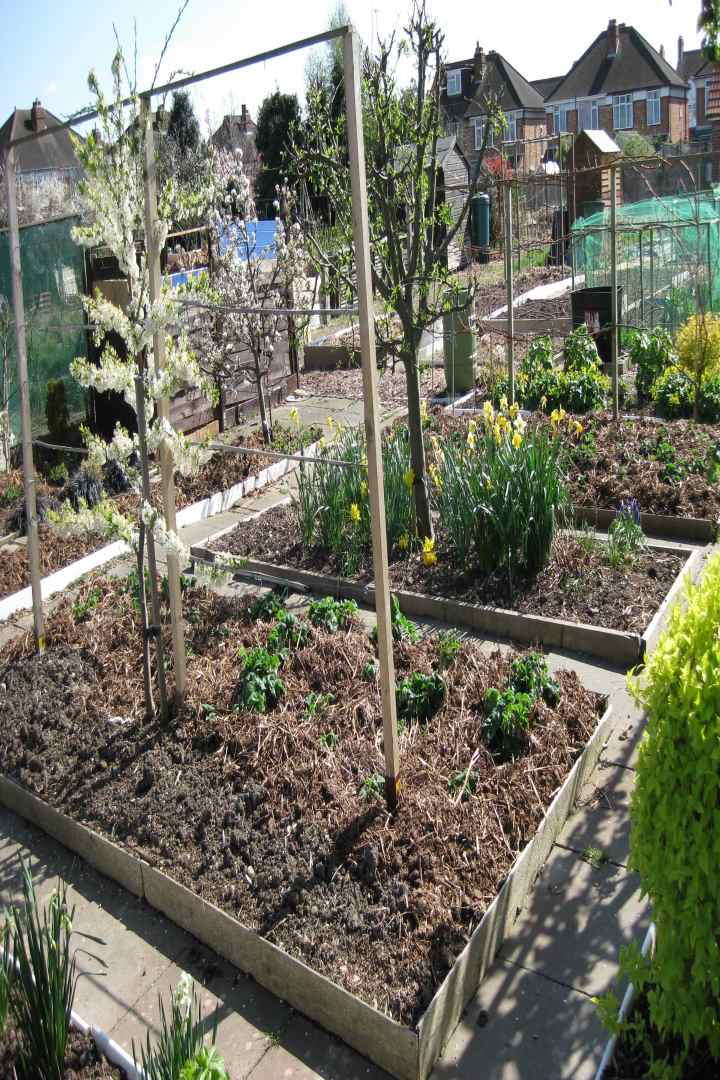 Plots 22 and 23 in all their Spring glory.
---
HOW TO PLANT AND GROW CELERIAC
The seed is very fine and should be sown in a small seed tray about the beginning of March in gentle warmth in doors if like me you have a cold greenhouse. When the seedlings are large enough to handle, prick out into modules and then into 3" pots as below. I will show the next stage when they are ready for planting out in May.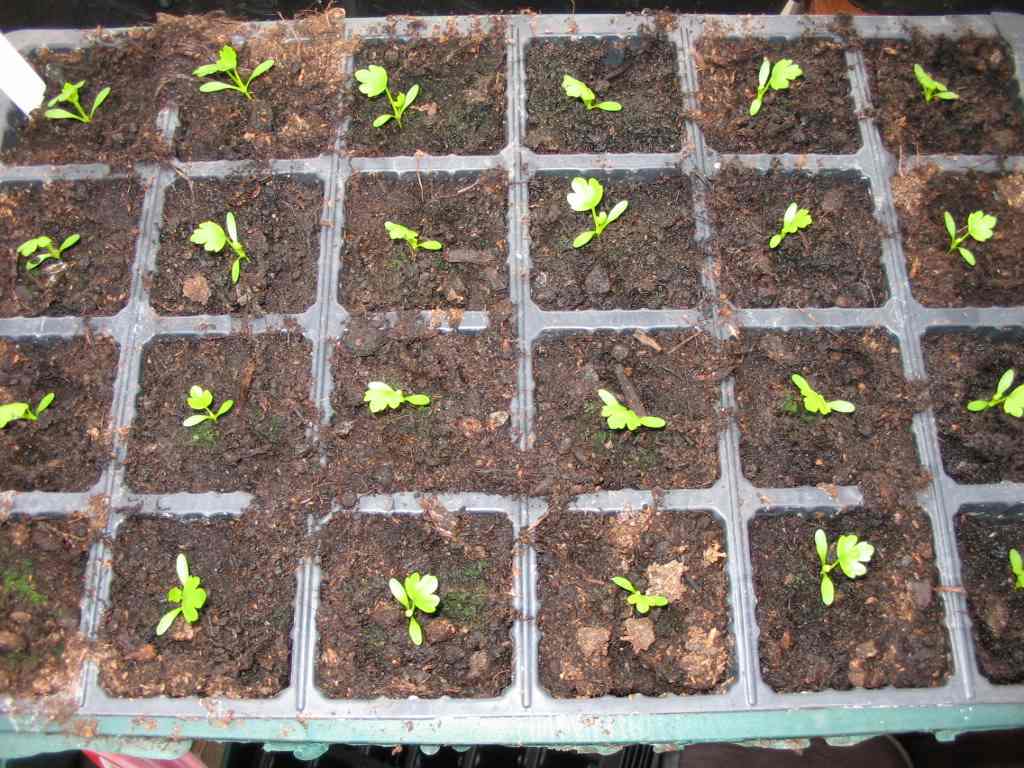 . .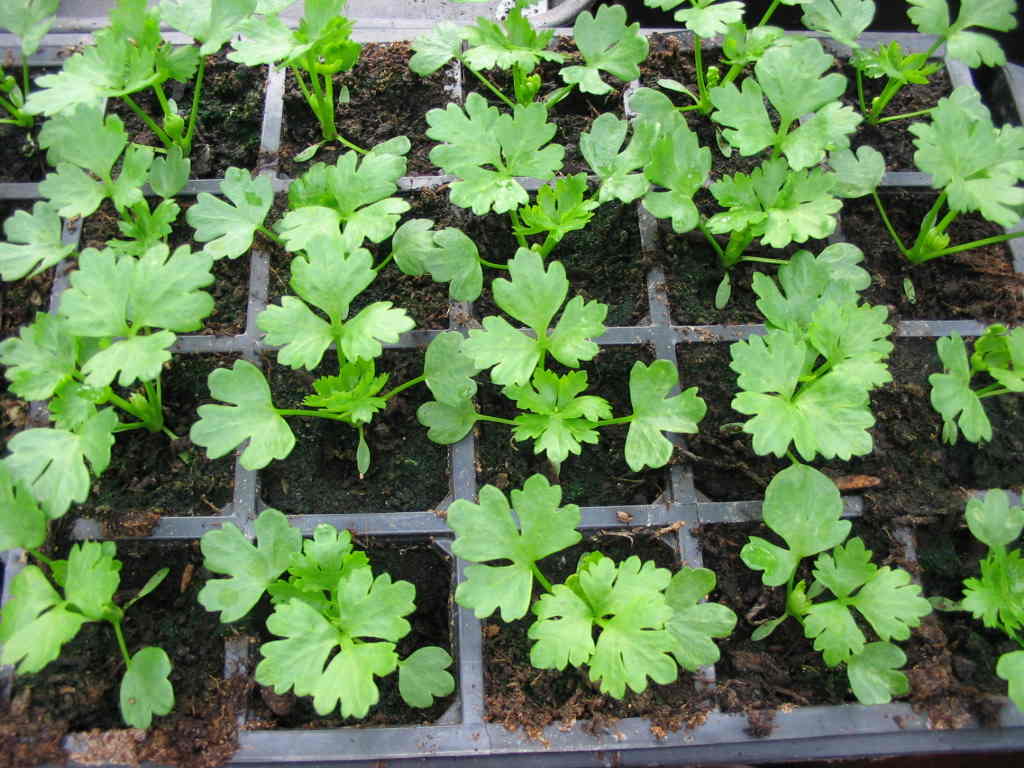 . .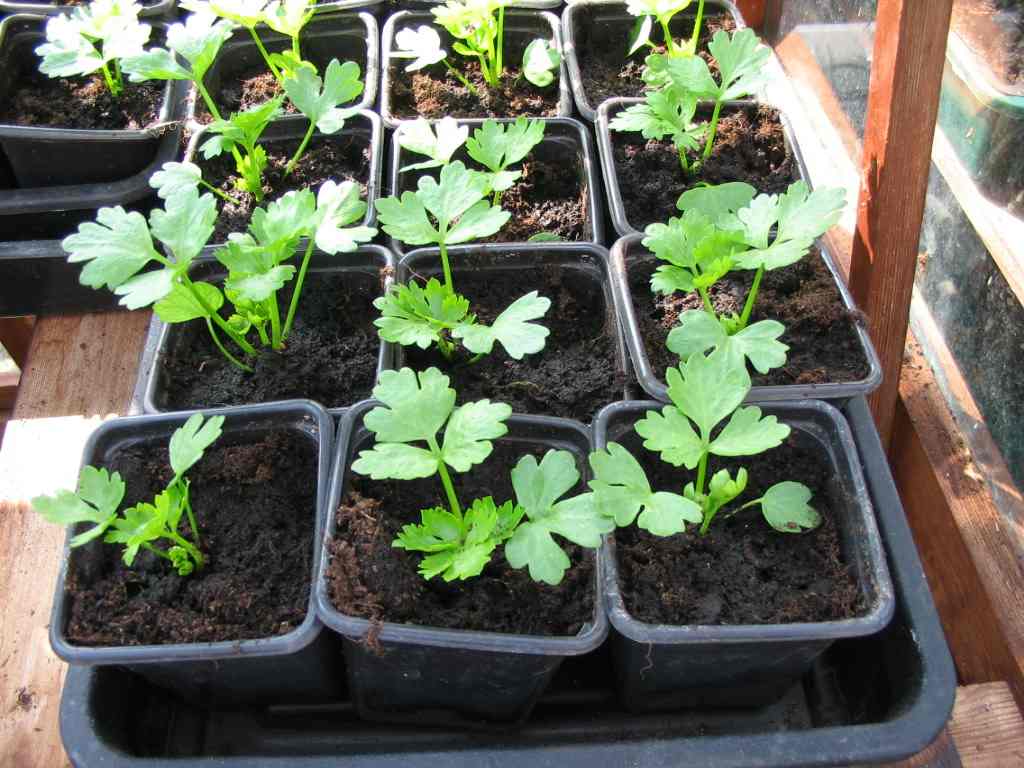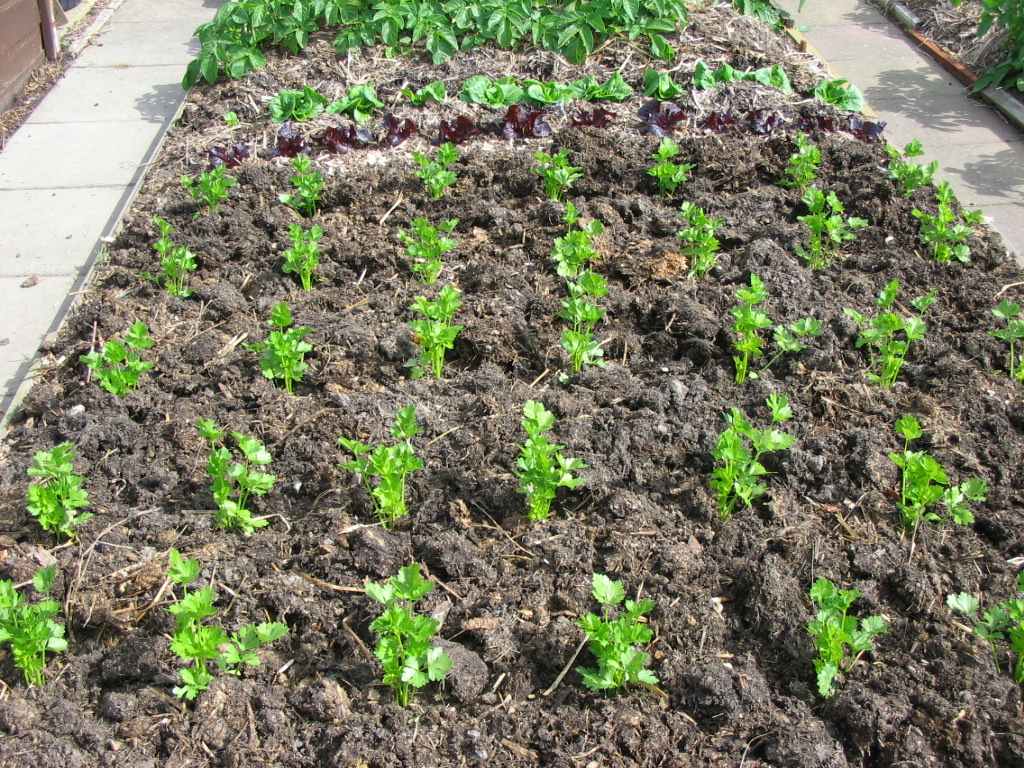 Plants set out about 9" apart - well watered and mulched with rotted compost to keep the roots cool and moisture in. Celeriac is quite shallow rooted so unless the weather is very dry in which case keep well watered they will not need any more attention now until the roots start to swell.
As the roots start to swell in August start to remove the lower leaves. I do this by by taking off the ones that bend themselves down. This encourages the root to swell. Plants will need checking over quite regularly now through to the end of September when roots should be large enough to start harvesting. They will stand well into the winter months.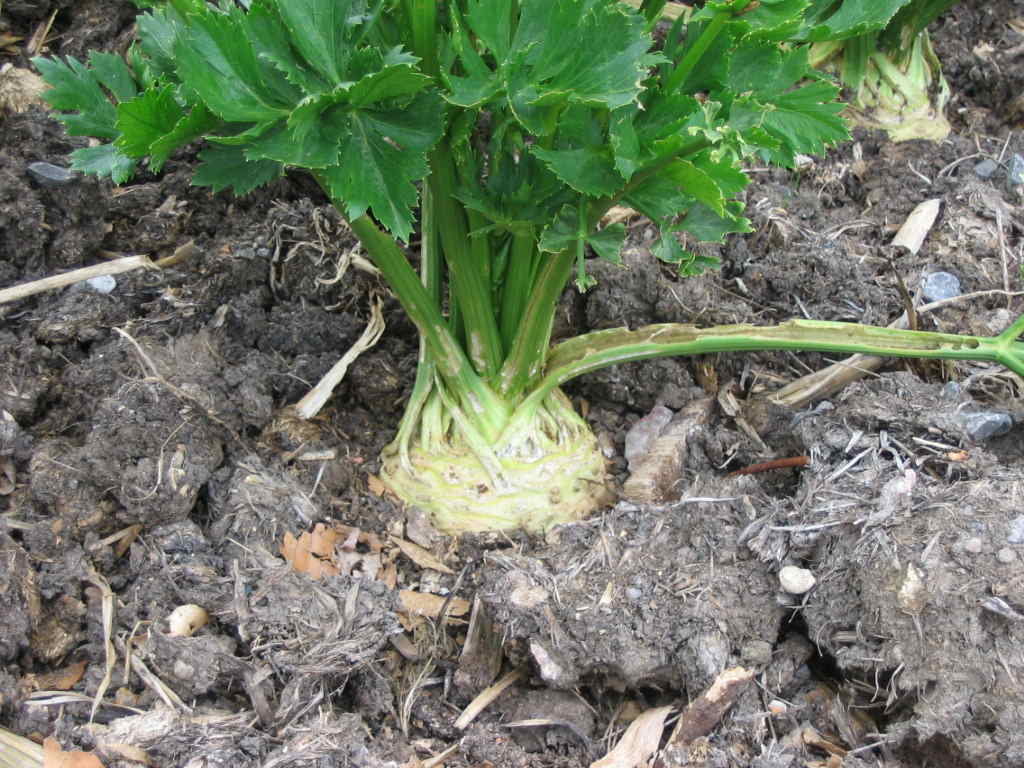 . . . .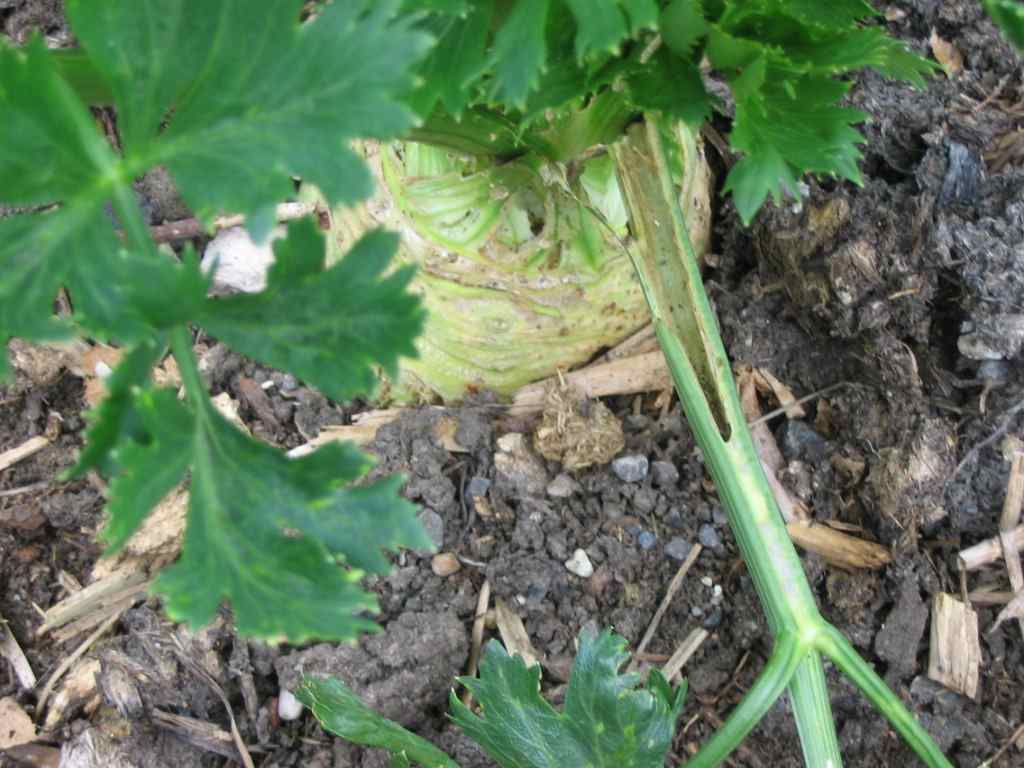 . . . .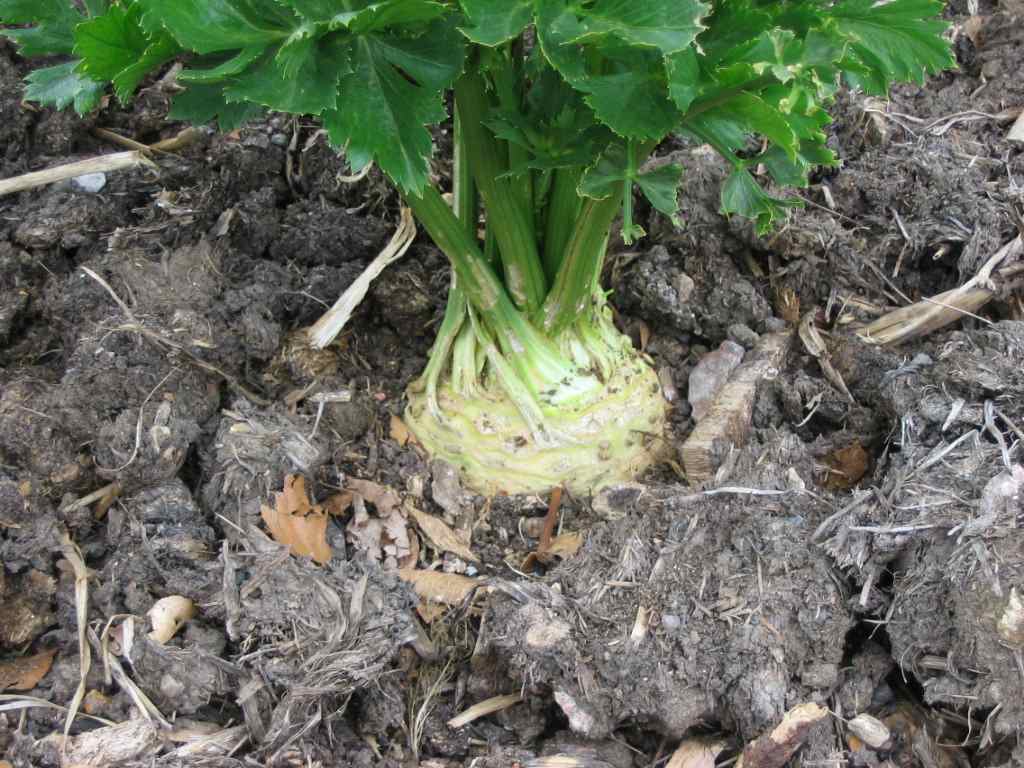 ---
THE PLOT IN LATE MAY.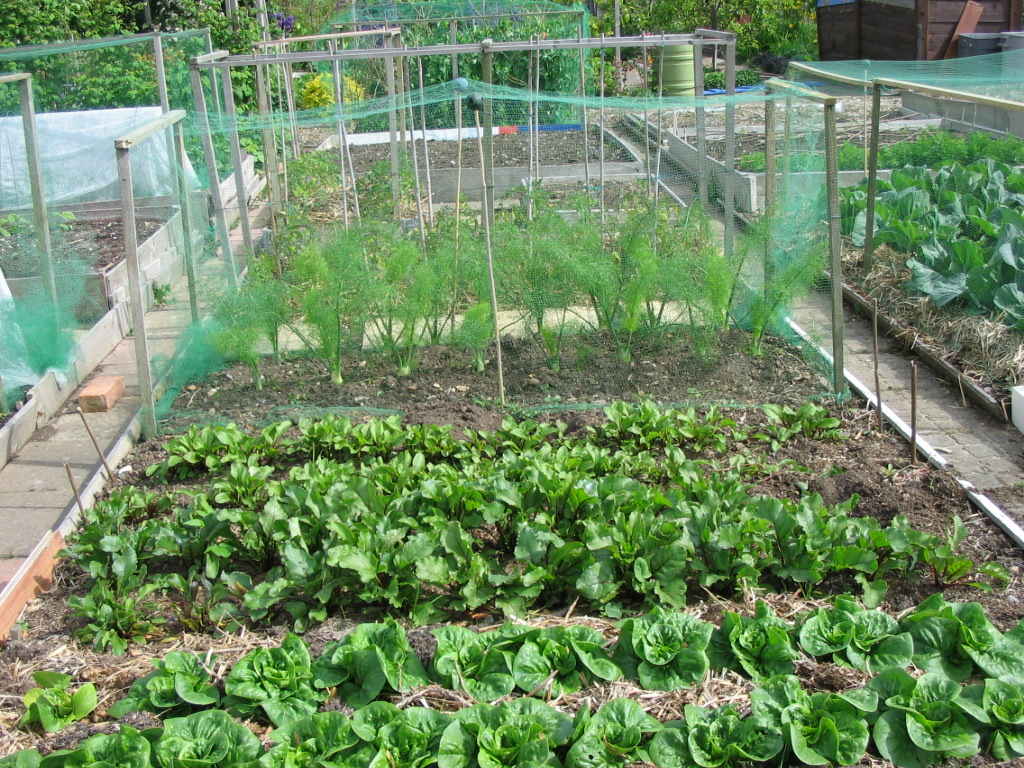 . . .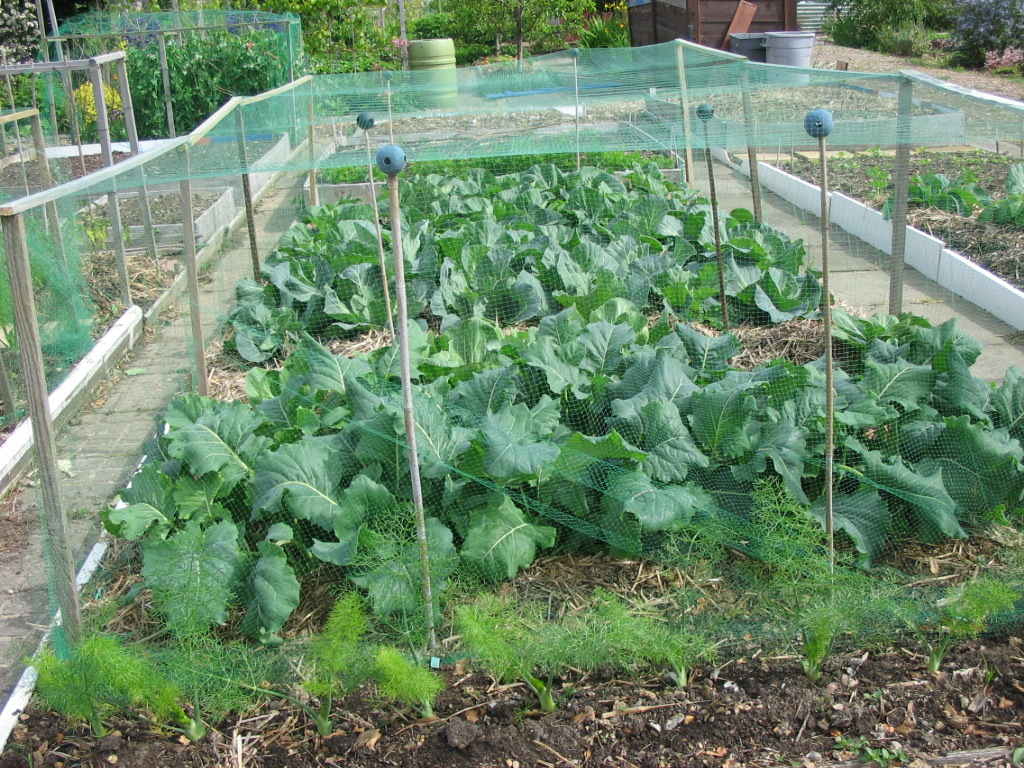 . . .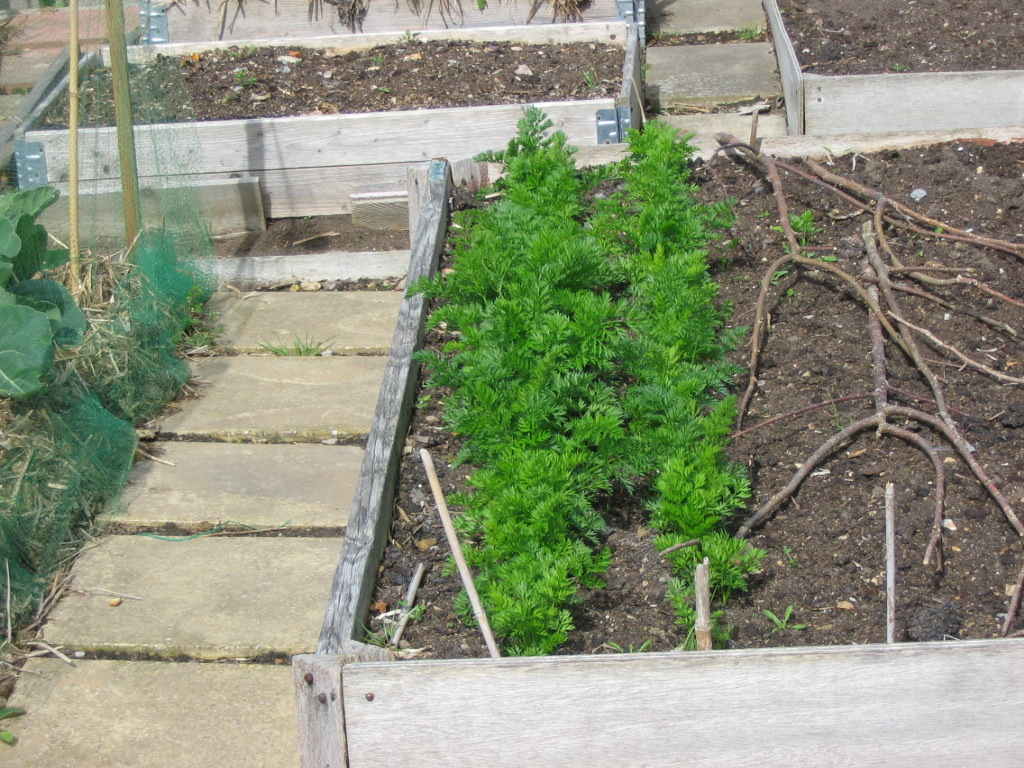 Lettuce, beetroot, and fennel. Fennel, kohl rabi, pack choi, cabbage and cauli. Carrots.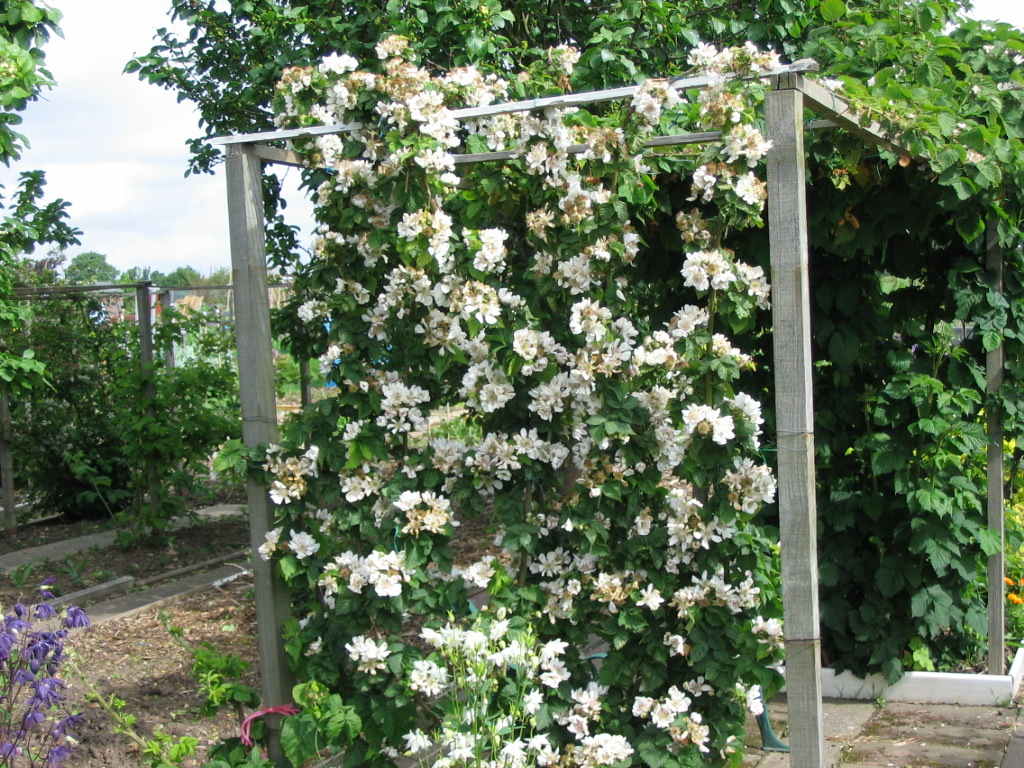 . . .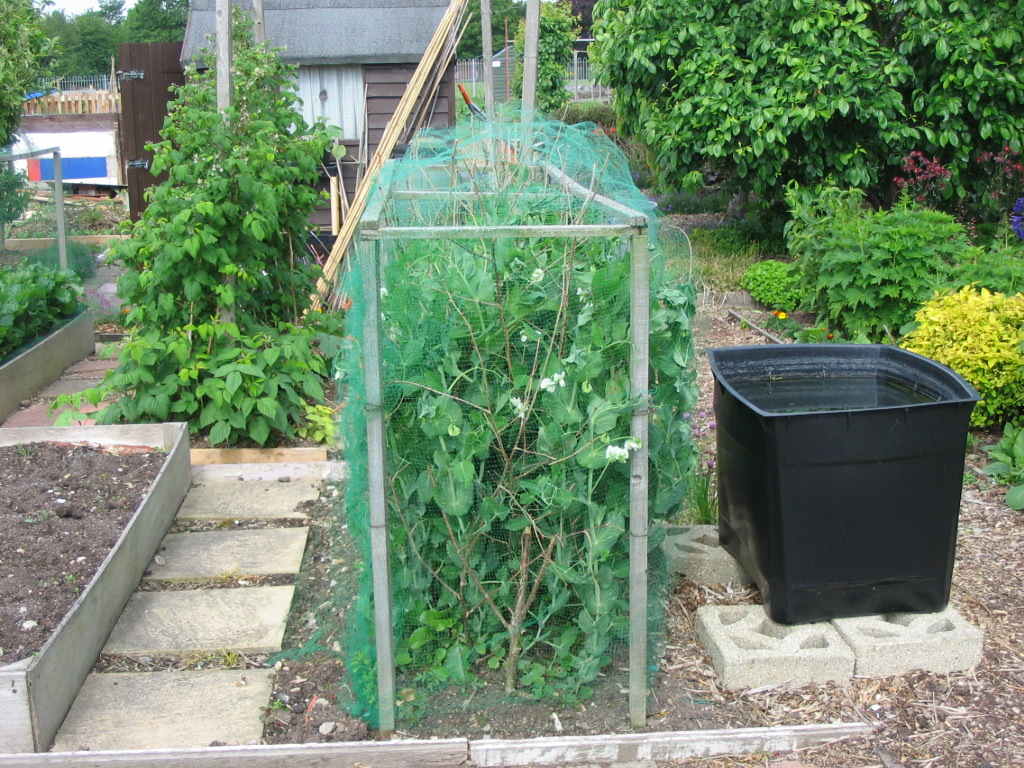 . . .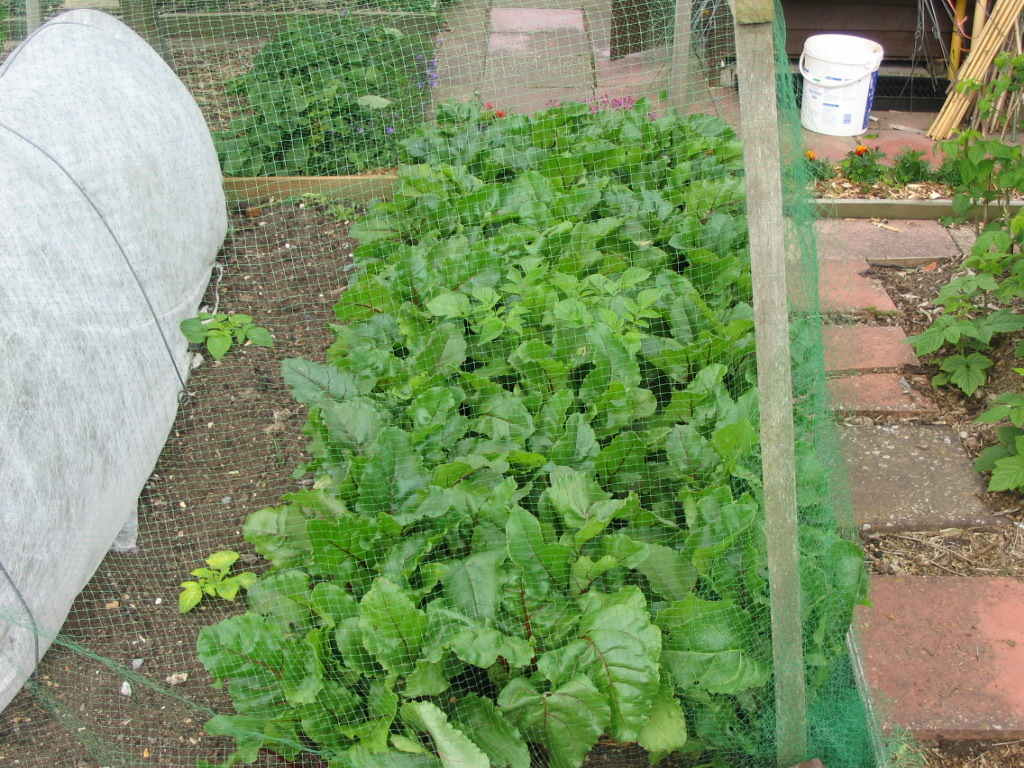 Blackberry blossom. Peas. Betroot and carrots under fleece.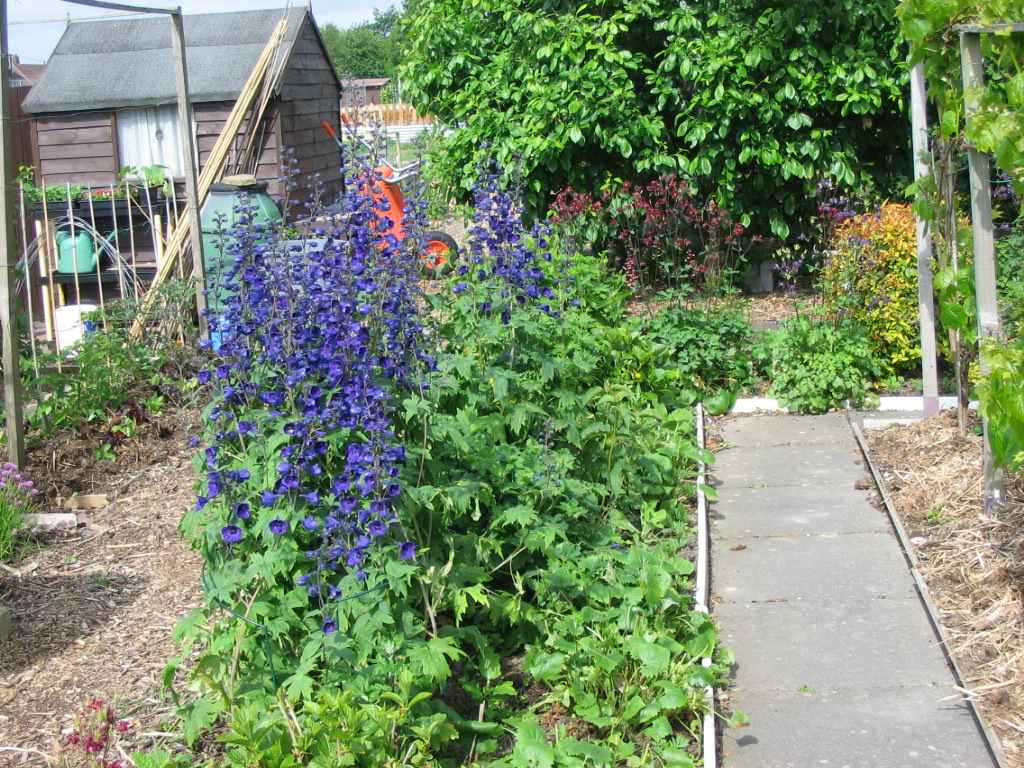 . . .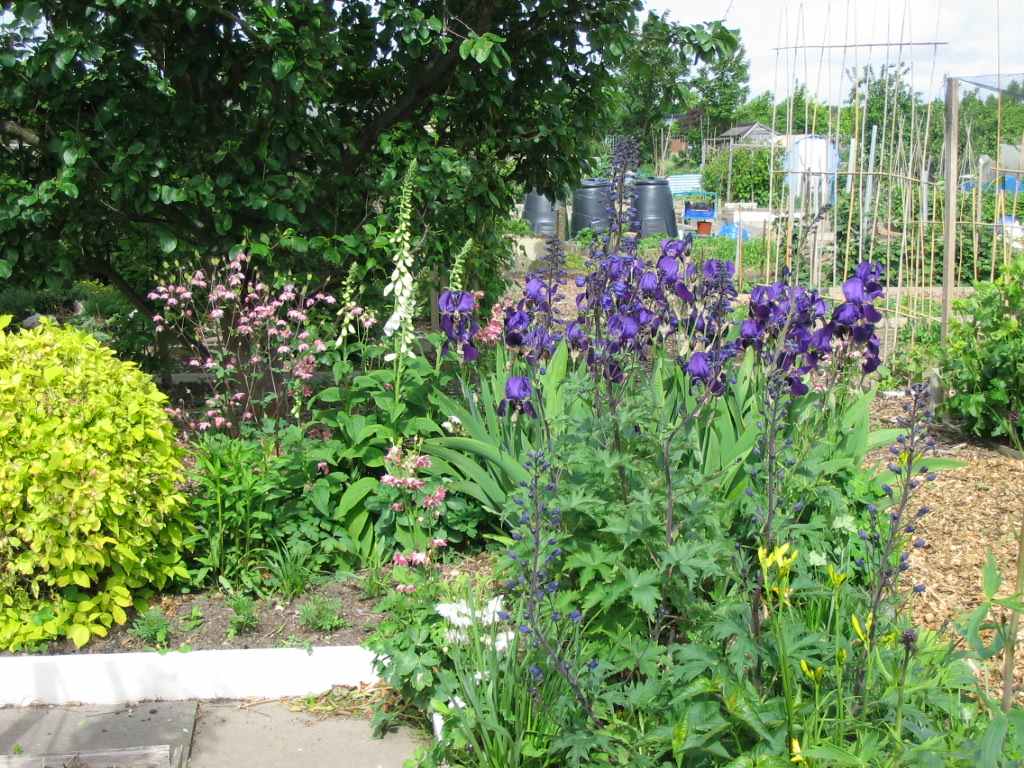 Blue Delphiniums , White Foxglove, Blue Iris and pink Aqualegia.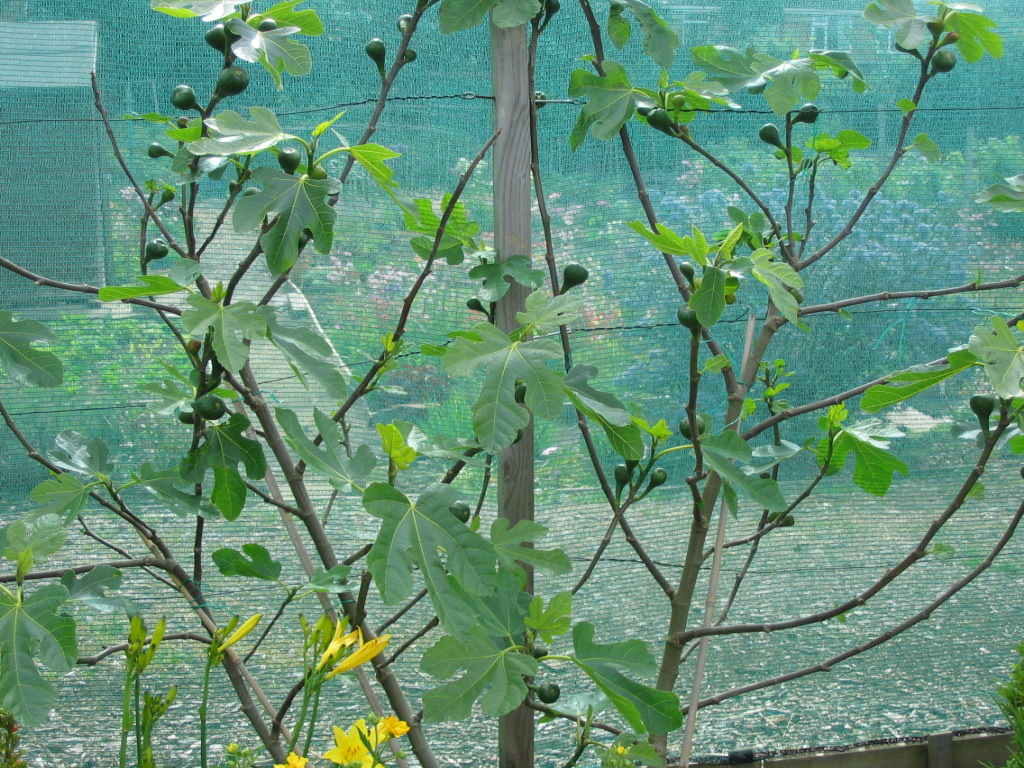 Fig - Brown Turkey. doing surprisingly well against the netting of greenhouse shading.
---
THE PLOT AT THE END OF JUNE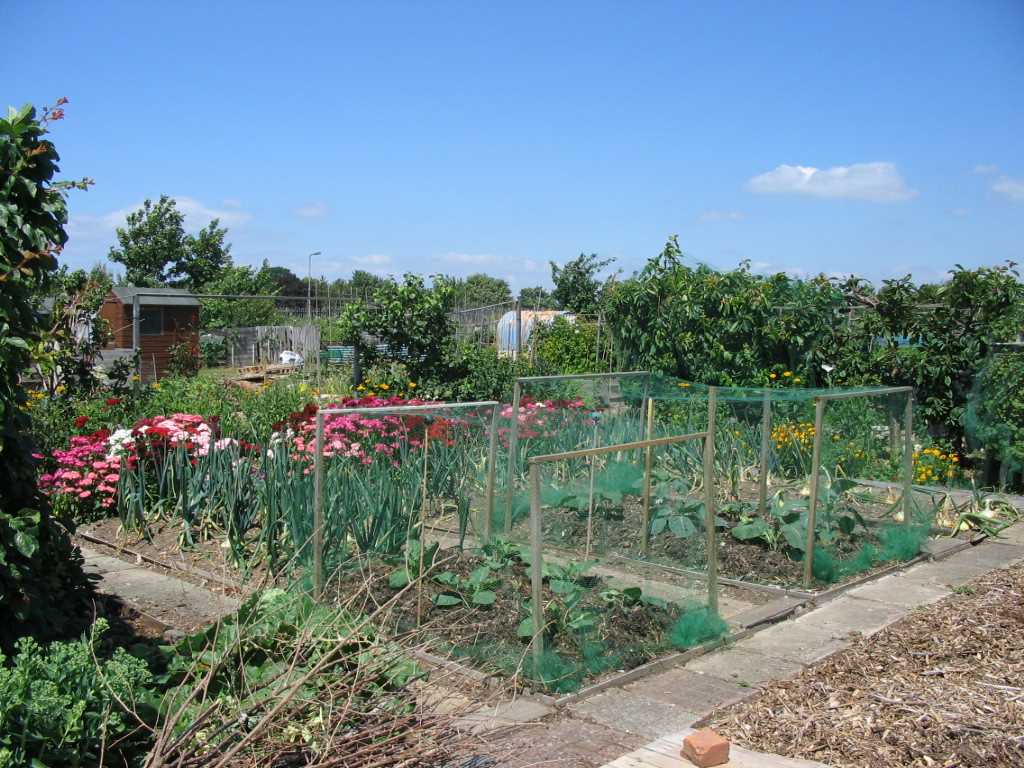 . .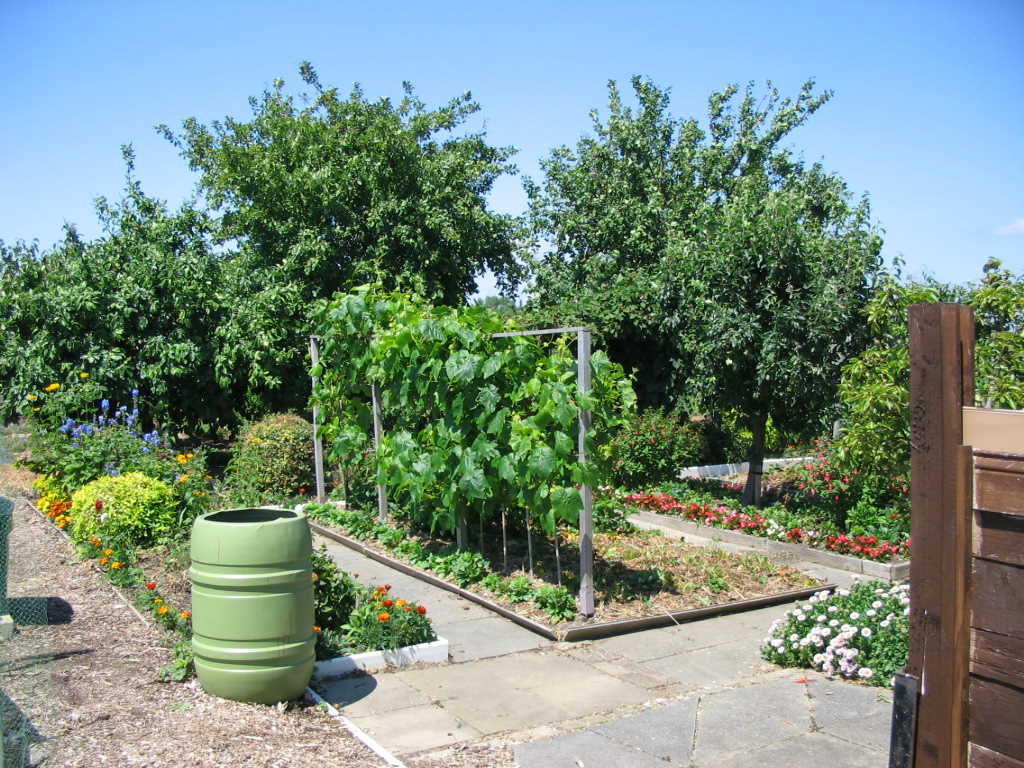 Plots 34 and 22.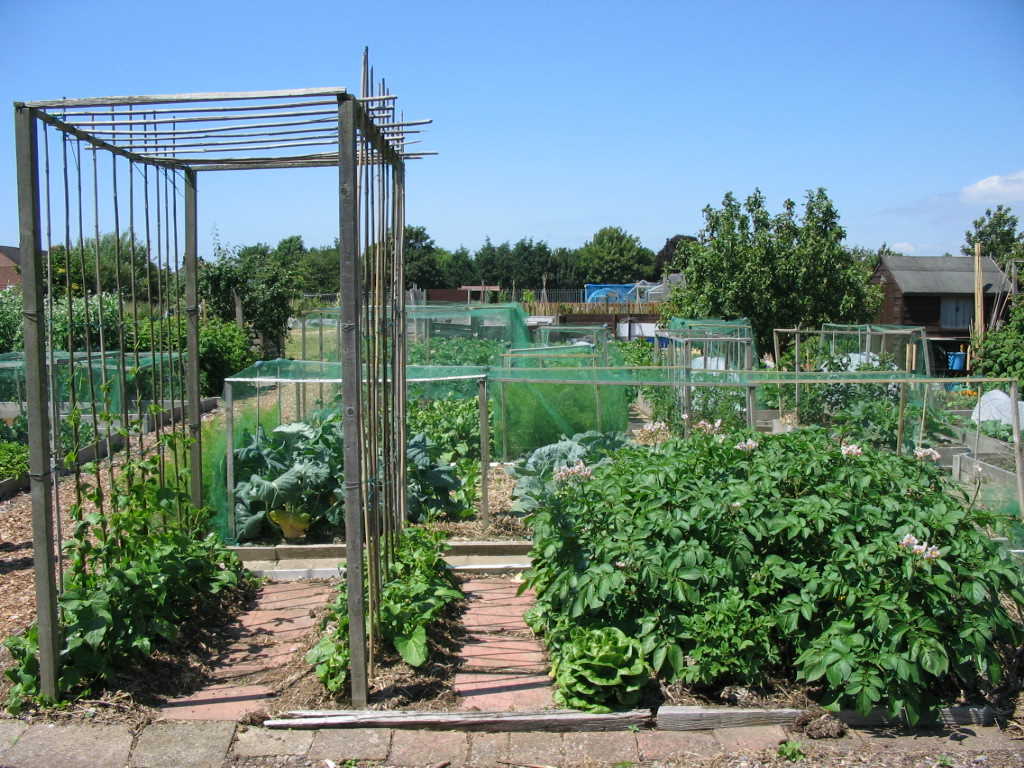 . .
Plot 23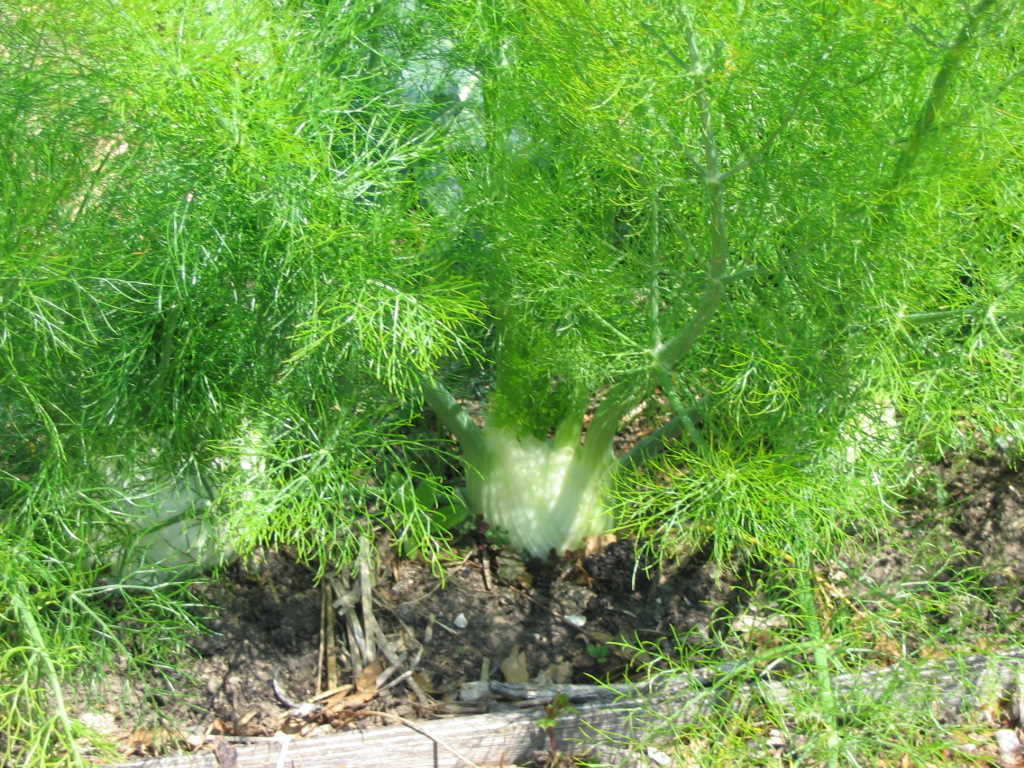 . .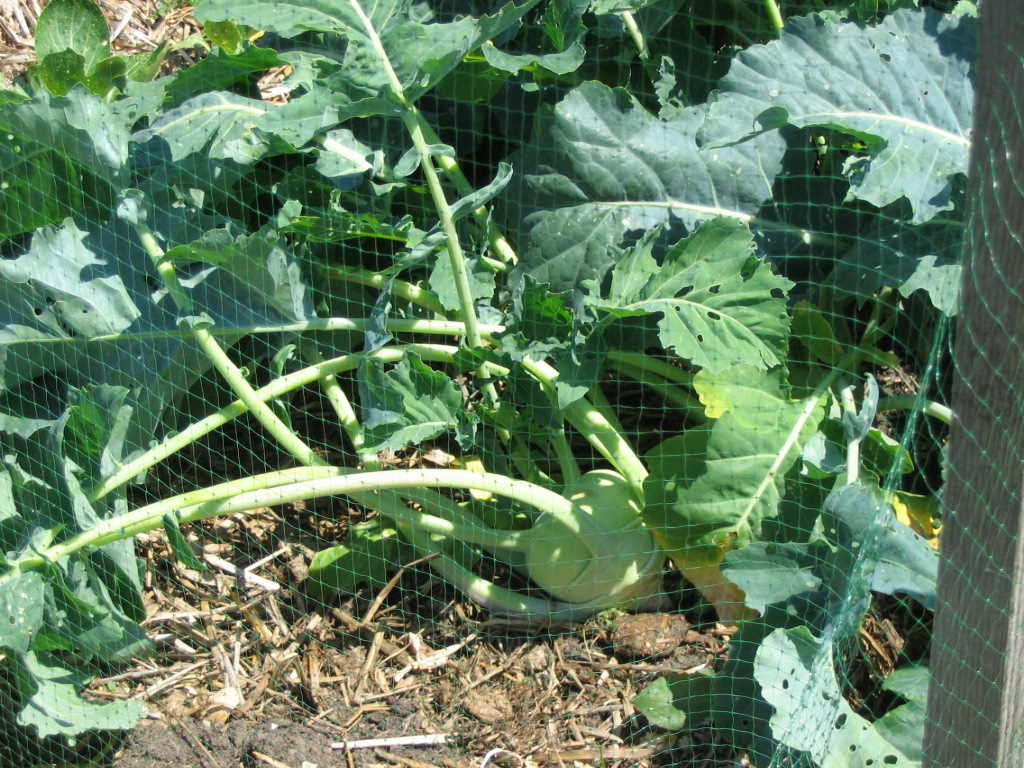 . .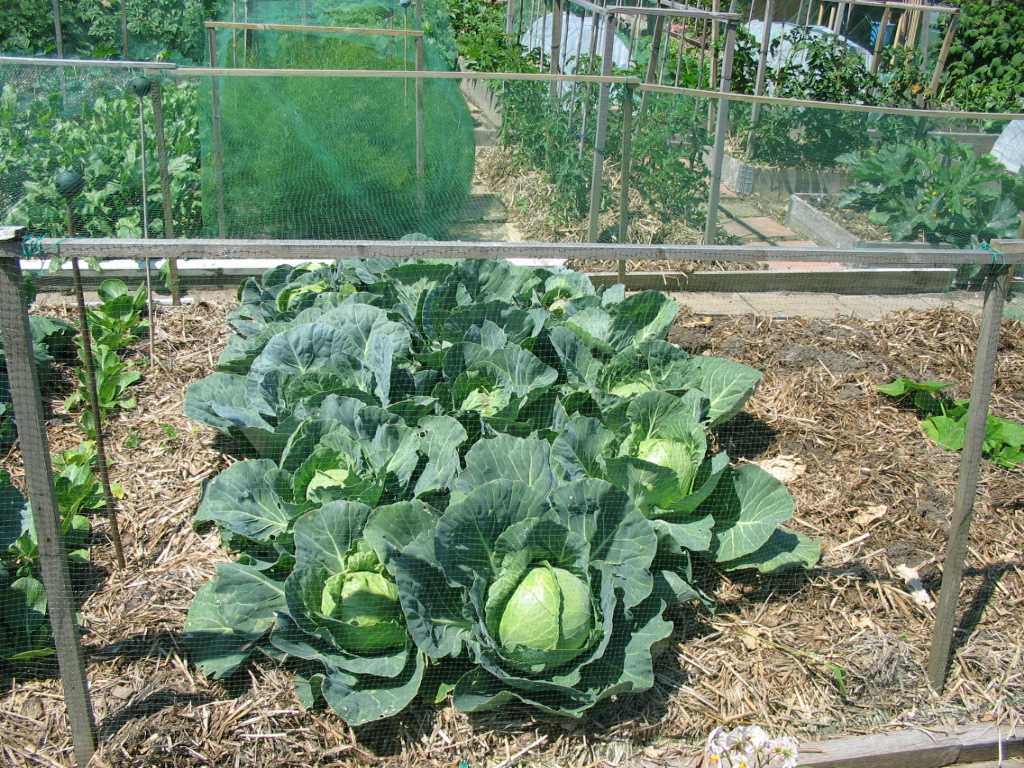 Fennel, Kohl Rabi and Cabbage 'Golden Acre'.
---
PUMPKIN FAYRE - 31ST OCTOBER.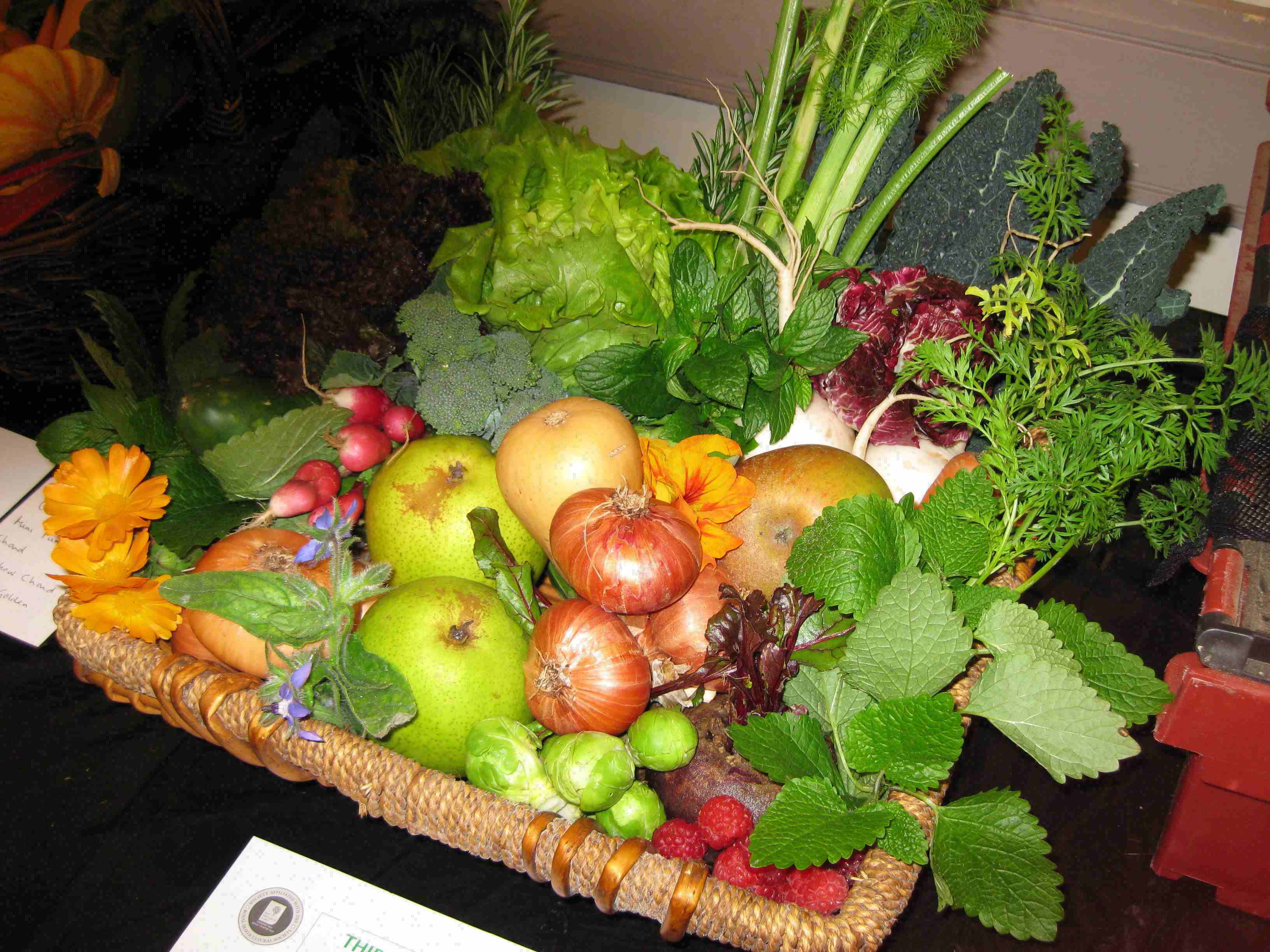 . . .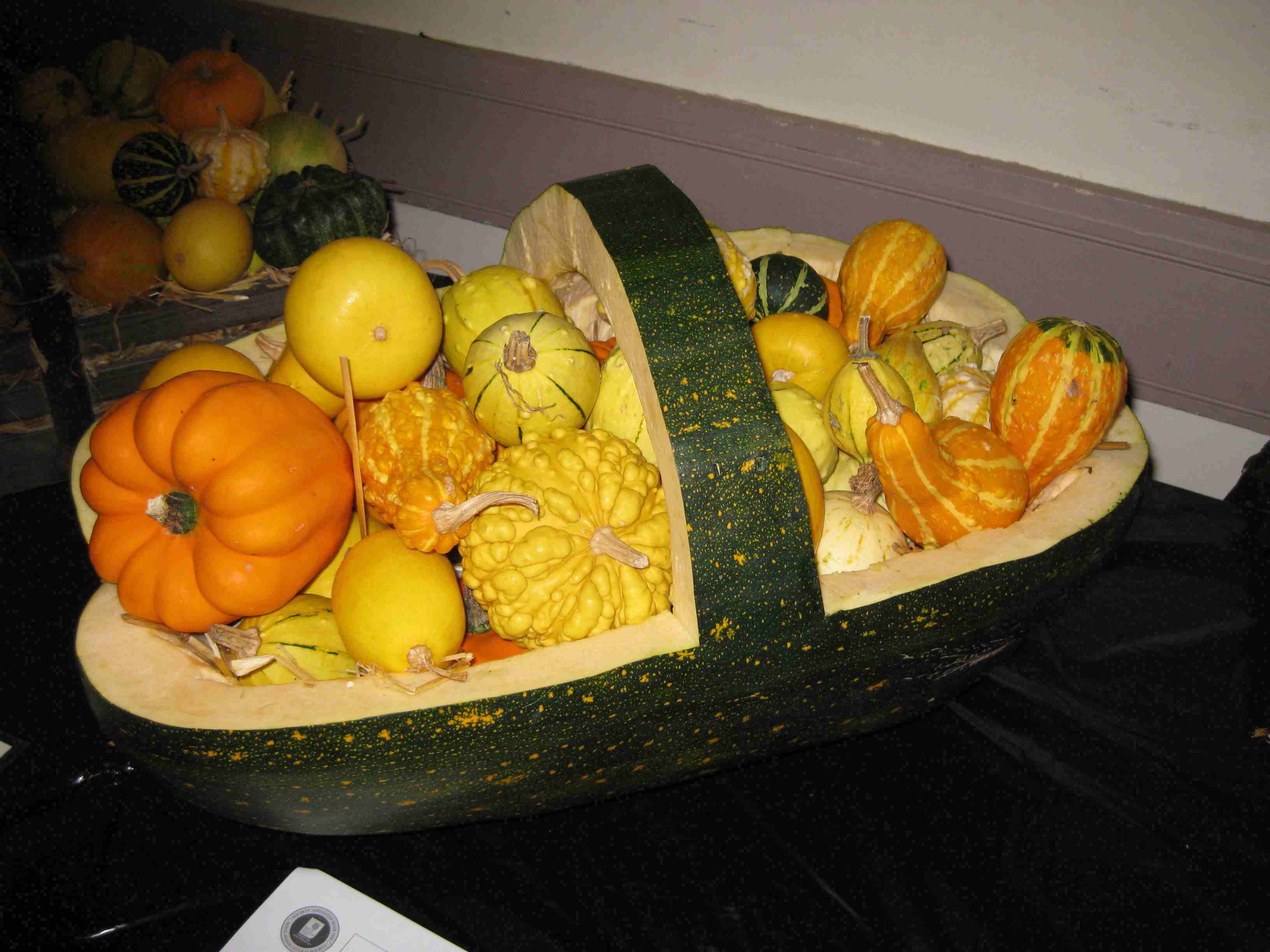 . . .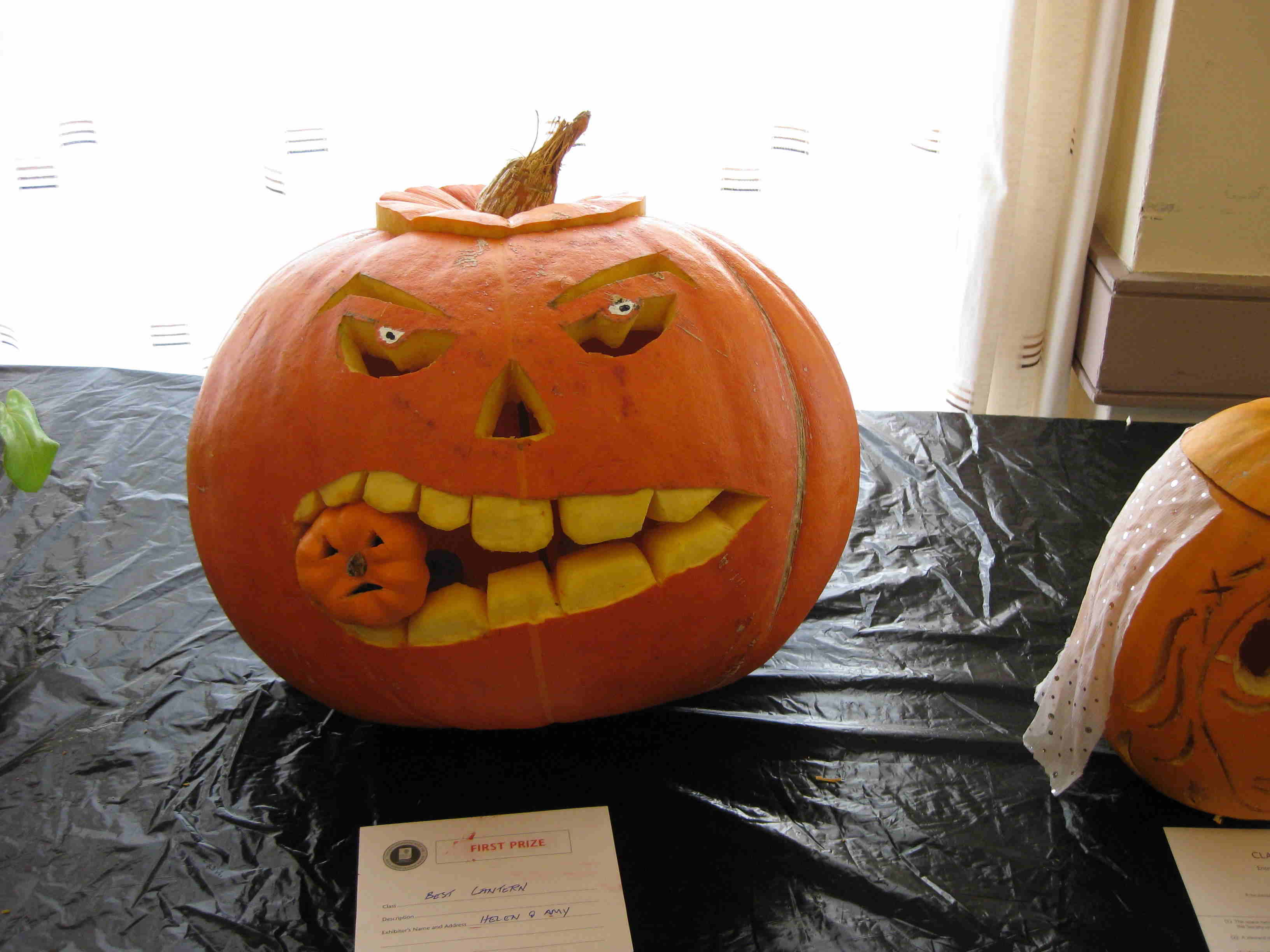 ---
[Home Page] [A Year in the Life of our plot 2000] [Diary 2001] [Diary 2002] [Diary 2003][Diary 2004][Diary 2005][Diary 2006][Diary 2007[Diary 2008][Diary 2009][Diary 2010] [ Diary 2011][Diary 2012][Diary 2013] Diary 2014 [Typical Plots on the Elson Site][] [Wild Life Area] [Conservation Project] [Badgers] [Ray's Plot] [Links Page]
---