Home Page] [A Year in the Life of our plot 2000][ [Diary 2001] [Diary 2002] [Diary 2003][Diary 2004][Diary 2005][Diary 2006][Diary 2007] [Diary 2008][Diary 2009][2010] [Diary 2011]
 [Diary 2012] [Diary 2013][Diary 2014][Diary 2015] [2016][Diary 2017][Typical Plots on the Elson Site] [Wild Life Area] [Conservation Project] [Badgers] [Ray's Plot] [Links Page
DIARY 2018
<![if !vml]>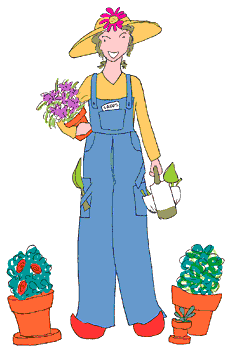 <![endif]>
Welcome to a New Year back on the plot. We have many new plot holders now; and it is good to see more younger
families taking up the challenge to grow their own food. We wish them every success.
JANUARY
The month has started very wet and cold; there is still time to complete any winter digging provide it is not too wet or water logged to get on the soil; and clear away any spent crops.
Finish any pruning to apple and pear trees but not any stone fruit. Check all soft fruit canes' are tied in securely and any dead and dying leaves around strawberry plants should be removed and composted.
I am still harvesting, leeks, cabbage, carrots, parsnips and celeriac. The celeriac 'Asterisk F1' has exceeded all expectations and grown to an exceptional size, standing well;  some I had dug, trimmed of roots and foliage put in a box in the shed before Christmas are keeping well.
Seed potatoes will be available later this month and should be laid out in trays to chit in a light but frost free place.
20th and the month is proving to be very wet and cold. Little can be done now. I have cut back the old stems on the Sedums and carried out the last of the pruning to the apples and pears. Bulbs are all showing through now, crocus, daffs and snowdrops so hopefully spring is not far away.  Continue to check vegetables and fruit in store for any that are rotting before it spreads.