[Home Page] [A Year in the Life of our plot 2000] [Diary 2001] [Diary 2002] [Diary 2003][Diary 2004][Diary 2005][Diary 2006][Diary 2007] [Diary 2008][Diary 2009] [ Diary 2011][Diary 2012][Diary 2013] [Diary 2014] [Diary 2015] ][Diary 2016] [Diary 2017] [[Diary 2018] [Typical Plots on the Elson Site] [Wild Life Area] [Conservation Project] [Badgers] [Ray's] Plot] [Links Page
DIARY 2010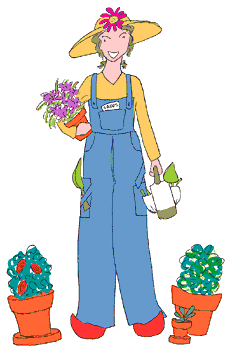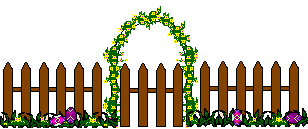 As this will be my 20th year on the plot my aim now is to continue to produce
a good variety of crops throughout the year but with the least amount of effort (if that is possible)
allowing me to take a little time out to sit back and relax. Any tips and advice very welcome.
Please

comments@saundersallotment.co.uk
JANUARY,
2009 ended with the plot being flooded once again. It will be impossible to get on the ground for some time yet but in the meantime I have taken delivery of another load of manure which has been put in the compost bins to rot down ready for the spring mulching. January is not a good time to be sowing many seeds as the light levels are so low at this time of the year and seedlings will only become leggy but onions can be sown in a cold greenhouse now if you can give them maximum light but I prefer to leave mine till early March.
A DATE FOR YOUR DIARY
12th Hampshire Potato Day to be held on Sat 30th & Sun 31st January 2010 at 10am - 3pm. at Testbourne Community Centre, Micheldever Road, Whitchurch.
Entry fee for adults is £2, accompanied children free.
For more information http://www.potatoday.org/
Second week and we are now in the grip of the 'Big Freeze'. Water unable to drain away is now frozen solid. I am able to pick sprouts, leeks, carrots, swede and celeriac but parsnips are impossible to dig and will have to wait till the ground has thawed.
. .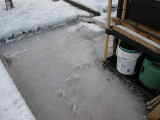 24th of the month and now since the thaw we have had more heavy rain the plot is flooded again. I have rescued most of the remaining crops which just leaves the leeks as they are on slightly higher ground.
FEBRUARY
The month has started with the flood waters receding but the ground is still saturated. I have been able to make some headway in clearing the spent crops and generally clearing up. Much of the wood edgings are now rotting and need replacing.
Seed potatoes can now be placed in boxes and set in a light but frost free place to chit. Mine are in the greenhouse with a piece of fleece ready should the nights turn cold again. I shall be growing Juliette, a second early and 2 old favourites Foremost and Desiree.
The month ended with yet more heavy rain and ground is now so saturated it will be some weeks before I can get on the soil.
MARCH
I would normally be thinking about starting off some of the earlier summer vegetables in the greenhouse now but as my plot is so wet I will be much later planting out this year I shall leave most of them for another 2 weeks or so. In the meantime I have set out onion sets into modules and sown peas Greenshaft 5 to a 3" pot. Mid-month I shall be sowing in the cold greenhouse, cabbage 'Golden Acre', Cauli 'Snowball', Kohl Rabi 'Kolibri' , beetroot 'Bolthardy', lettuce 'Little Gem' leeks 'Mamouth Pot'; in gentle heat tomatoes and celeriac. Towards the end of the month if conditions are right I shall sow parsnips and carrots outside.
After waiting more than a year I have now received my new raspberries from Marshalls pot grown 'Glencoe' clump forming with purple fruits. I will have to delay planting till conditions are better but I hope it will be worth the wait. I will also be planting a new plum tree 'President'.
A DATE FOR YOUR DIARY.
The G.A.H. & G.A. will be holding their Spring Gardening talk on Tuesday 23rd March at HEDCA, Coombe Road Gosport. The guest speaker will be a return visit by Mr Barry Newman who will talk on 'The Modern Kitchen Garden'. Admission is free to members and £1.00 to non-members. All are very welcome.
Last week of the month and spring has finally arrived the plot is now a blaze with sunshine from a glorious display of daffs giving me the encouragement I needed to get started.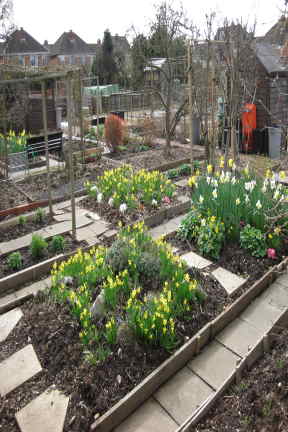 I have given the 2 sheds and compost bins their annual coat of wood preservative.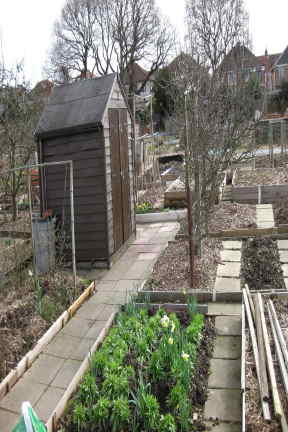 Planted out the potatoes and well mulched. I now plant with a trowel to make things easier for me; making the hole as deep as possible before inserting the tuber and filling in. I have then earthed up to a good 9 or 12" before mulching well with rotted compost/manure. They shouldn't need any more attention now till I start to lift the first new potatoes end of June/July which reminds me to divide and re-pot the mint to have a good supply of young leaves ready to go with them.
Onion sets started off in modules have been planted out and I have made a sowing of parsnips.
The plum tree 'President' has been set between two stakes to support it. There are several ways to do this but on our windy exposed site I find this method holds the root firmly but allows the top to bend without fear of it snapping in the strong winds.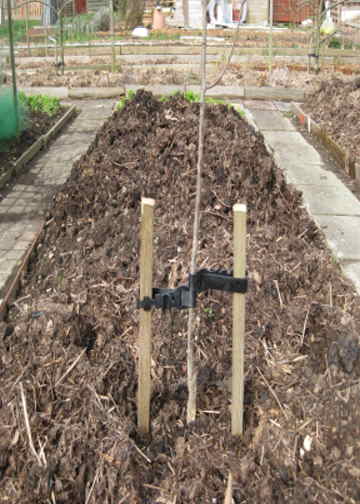 I harvested the first Purple Sprouting on the 30th which is late this year but this should now encourage more shoots to grow and give me a plentiful supply for at least 3-4 weeks.
APRIL
Easter week-end has started very wet and windy and not a chance of getting on the plot but there is plenty to do in the greenhouse pricking out earlier sowings. Tomatoes, cauli, cabbage, kohl rabi, etc. can all now be potted on; setting them deep up to their seed leaves into 3" pots. This will encourage further roots to develop giving a stronger plant to set out at the end of the month. Leeks are best pricked out when at their crook stage.
I have now sown the first french beans, courgettes and butternut squash 2 seeds to a 3" pot. These prefer a little warmth so should the nights turn cold I shall bring them indoors for protection.
6th of the month and although still very windy I have been able to plant out the first beetroot 'Bolthardy' started off in modules and the peas 'Greenshaft' supporting them well with twiggy sticks and covering with netting to prevent bird damage later on.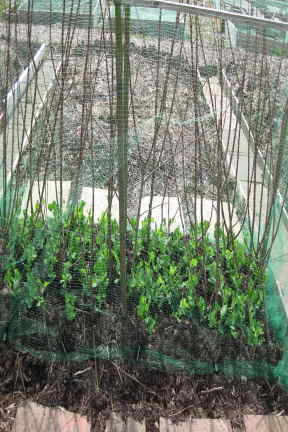 . .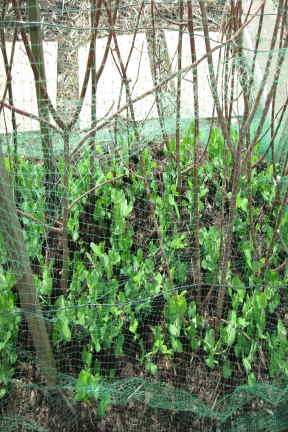 For a selection of photos taken on April 21st click here
The last 2 weeks of the month have been glorious. I have been able to plant out the first cauli, cabbage, pak choi and kohl rabi all under fleece as they still need protection from the colder nights, pigeons and the flea beetle. I also set them under a cage of netting as we have young fox cubs now and they are attracted to the fleece to play on. Unfortunately they managed to tear the netting and completely demolish the fleece tunnels and I had to renew them all. (April Photos) The soil is warming up now and I have made a sowing of carrots.
Back in the greenhouse, celeriac is now ready to be potted on into 3" pots. Don't be tempted to plant out too early as they do not like the cooler temperatures at night until well established. I shall wait till the end of May before planting out.
MAY
A DATE FOR YOUR DIARY - GAH&GA will be holding a plant and gardening sundries sale on Sunday 9th May from 10.30 am at the Brockhurst site stores in Military Road. The stores will be open the day before from 10.30 am to take in any spare plants, seedlings, gardening sundries you may have to donate or please pass them to your site store man or bring them on the day. Bargains to be had. Everyone is very welcome.
Back on the plot, May is the time to be thinking about hanging up Pheromone Traps in apple and plum trees and ensure any grease bands that have been applied are free from any debri. Check all soft fruit canes are securely tied in to take the weight of the coming fruit. Remove dead and dying leaves from strawberries, water well and mulch.
I shall be taking a holiday to America for the first time later this month so I am planting out as much as I can before I go and fingers crossed there will be no more heavy frosts. I will delay sowing any more vegetables now till I come back. About mid-May is the time to be thinking about sowing sprouts, swede all the winter brassicas and to make further sowings of french and runner beans, carrots, kohl rabi, pak choi, fennel and all the salads.
17th - Unfortunately last week we did have some very cold nights and although my courgettes and some tomatoes were under cover I have lost most of them. Fortunately I did keep back some spare plants in the greenhouse so I have been able to replant. A lesson learned. Celeriac is another one that really doesn't like the cold so I am holding back planting these until June now. Autumn sown onions are growing away nicely now but some are throwing up seed heads; these must be nipped off. The bulbs won't store but will give a usable crop for the summer months.
JUNE
Back from my holiday to find everything including the weeds are growing away at a rate of knots. I spent the first day weeding trying to avoid disturbing the soil as much as possible as there has been little or no rain while I have been away and with an over-flowing greenhouse I am now planting out as fast as I can. Everything needs a good thorough watering in. Celeriac, lettuce, beans, fennel, butternut squash and courgettes have been the first. Still to plant out are the sprouts and leeks. The asparagus is still cropping well and I shall continue to harvest until about the middle of the month before stopping to allow the spears to grow on into the fern.
On the fruit plot the cherries are starting to fill out and will need to be netted before the birds get to them; as will the red currants but first I like to prune the new growth back by about 2 thirds. The first of the Strawberries 'Marshmello' are starting to ripen. Gooseberries are still quite small and will need a good soaking to help them to fill out.
19th of the month and I have made the last picking of the asparagus. Now I shall leave the spears to grow into fern.
I have now lost all the courgettes, pumpkin and some of the tomatoes to the wild life. Foxes and badges are doing their worst again. 3 new baby badgers have been seen this year. As far as we can tell we now have 3 sets at least at Elson. Not to be beaten I am netting and caging as much as I can including 3 butternut which so far have survived but it is an uphill struggle.
On the up side I am now harvesting, baby new potatoes, beetroot, carrots, lettuce, kohl rabi, cabbage and strawberries.
JULY
I can't remember when we last had any rain and most crops are really struggling now. Watering only those that really need it are a priority. A good watering once a week is better than a dribble each day.
I have now planted out the last of the leeks under fleece, more kohl rabi, pack choi and beetroot. Tomatoes need to be tired in regularly now and their side shoots pinched out. I have made two good pickings of the peas, these don't seem to have suffered at all with the lack of water. I think the thick mulching when planted out has benefited them.
The soft fruit is becoming a short season with the strawberries all but finished and gooseberries just not filling out, still at the marble size stage I have picked them all. Tayberries, Loganberries and redcurrants so far are looking good and although the cherries are slow to ripen there will be a reasonable crop.
8th of the month and I have all but picked the last cherry. They have been fantastic n with firm juicy fruit; the birds have been kind to me this year and left them alone even though I didn't get around to netting them.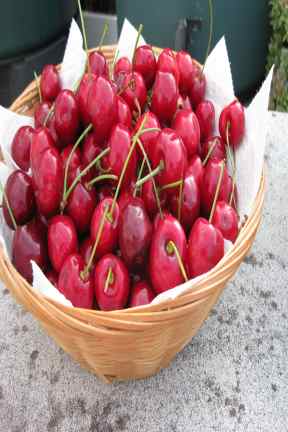 Cherry 'Sunburst'.
Although a bit late I have replanted the courgettes and pumpkin which the badgers destroyed. I may be lucky to get a late crop. I shall delay sowing main crop carrots till we have had some rain.
21st of the month and still no rain. The plot is looking very dried up now. Lettuce is bolting and the french beans are slow to fill out. The one crop
that is looking good is the sprouts and again I think this is due to a good watering when the plants first went in. I have pulled the last of the early carrots but the fennel and cabbage is holding well and I have plenty of beetroot. The foxes have dug up most of my onions so although a bit early I have laid them out to ripen.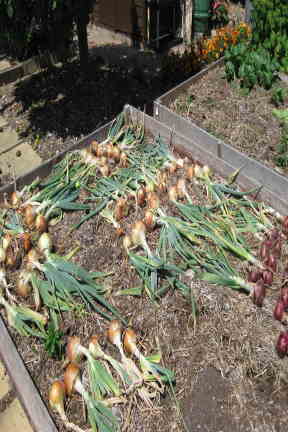 The first of the early tomatoes Red Alert are ripening now. I have planted out Minicole cabbage which should be ready to give me an Autumn crop and stand through the first half of the Winter. Because of the lack of rain I have sown some quick maturing carrots Amsterdam Forcing in large pots.
On the fruit plot the new raspberry canes are doing well. Glen Magna and the bush forming Glencoe which has made good growth and although not supposed to need any support I have given them some to avoid being blown over in the high winds. The blackberry is now ripening and doesn't seem to be suffering from the lack of moisture. The French Marigolds are giving a welcome splash of colour despite not having been watered.
For more photos of the plot taken on 21st July click here
AUGUST
A DATE FOR YOUR DIARY.
The G.A.& G.A. will be holding their Annual Summer Show on Saturday 14th August at the Alverstoke Parish Centre. Show schedule and entry forms can be obtained from any of the site stores or telephone Steve Broughton on 02392587662. To make the day even more enjoyable there will be lots of other things going on in the gardens including The Bee Keepers Assoc., advice on keeping chickens at home, rabbit breeding, a Woodcraftsman, the Gosport Floral Art Club, (bring you own flowers along and they will show you have to arrange them) the Recycling Team from Gosport Council and the Gosport In Bloom team. There will be the usual light refreshments and a raffle. Not a day to be missed.
Back on the plot it is still very dry. It must be 3 months now since we last had any appreciable rain fall. The animals are still doing their worst and destroying the lower tomatoes but they are ripening and I am now picking a reasonable crop. French beans are doing well still and the runners are just starting to form their pods. August is usually a month to sit back and enjoy the summer crops but there is still plenty to do. Now the raspberries and tayberries have finished I have cut down the old canes and started to tie in the new ones. Blackberries are in full swing and with the start of the jam and chutney making season I have been busy preserving some into chutney. My new plum 'Beauty' is living up to its name providing me with the first fruits of the season. A tedious job but a very necessary one it to start thinning the grapes. Last year I didn't have the time and ended up with masses of tiny fruits, this year I am determined to do better.
In the greenhouse the purple sprouting is slow this year but should be ready to plant out in the next week or so and I have lots of wallflowers waiting to be pricked out.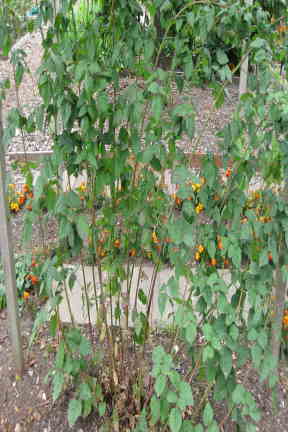 . . .
Tayberry with new canes tied in and the Grapes before thinning.
6th of the month. Although I am later this year I have now planted out the purple sprouting; because the ground is so dry it was very necessary to dig a large hole a good spade depth adding 2 watering cans full of water, allowing to drain before setting the plants deeply then another full can of water before mulching well. This should encourage the roots to go down and chase the moisture. I am now starting to lift main crop potatoes Desiree.
Despite most of us struggling to find sufficient crops to enter the Annual Flower Show was a great success a again this year with many new comers exhibiting. For more photos click here.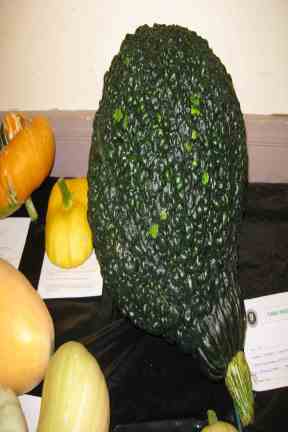 Very unusual squash. The seed was brought back from South Africa. Very hard skin which needs a saw to cut through it but I am told the flesh is delicious roasted.
I am disappointed with the yield from the Desire potatoes. Although the tubers are of a good size the yield is down I think by at least a third.
Having mentioned this to other plotholders is seems I am not alone.
Now we have had a little rain the beans are coming thick and fast and need to be picked daily to keep them cropping well.
Watch out for catterpillers on brasicas; even if they have been netted the butterflies have ways and means in getting in.
I'm now planting out wallflowers for some Spring colour next year.
On the fruit plot, figs are ripening now in abundance and need picking regularly. They give off a delicious aroma when completely ripe. Victoria plums are just starting to ripen and I have picked the first Williams pear.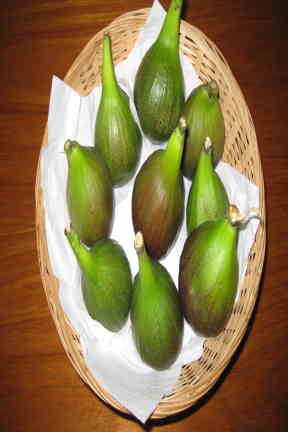 'Brown Turkey'
SEPTEMBER
With a definite feel Autumn is approaching many of the summer crops are coming to an end and need clearing to the compost bin. When digging the last of the main crop potatoes make sure none of the little tiny ones are left in as these will produce 'volunteer' plants next year and can be a nuisance to remove. I have taken delivery of 3 tons of 3-4 year old well-rotted horse manure; this I shall be spreading over any vacant ground now. Keep picking runner beans to keep them cropping and remove the lower leaves on celeriac to encourage the roots to swell.
On the fruit plot cut down all the old fruiting canes, select the strongest to tie in for next year and give a good mulch if possible. I have picked the last of the Victoria plums and removed any rotting fruit that will mummify over winter. The first of the Williams pears are ripening and these need to be used as soon as possible as they don't keep well. Picked on a warm sunny day and eaten fresh from the tree are delicious. The figs are still cropping well and I need to make the second thinning of the grapes. I am picking the first of the 'Rev Wilks' apples to enjoy as baked apples. These are ready for picking when they come away easily when cupped in the hand and given a gentle twist.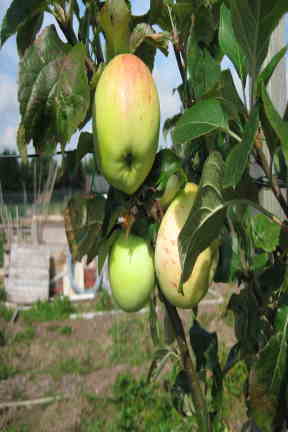 I have ordered more strawberry plants to replace the ones the badgers have destroyed and purchased more daffodil bulbs to replace the ones they have eaten.
For more photos taken at the beginning of September click here
Last week of the month and the runner beans are now coming to an end. I have cut them off at ground level and left the roots in to put back valuable nitrogen to the soil and left the vines to die down before composting. Picked the last of the tomatoes and put the green ones in a tray to ripen indoors. I have harvested all of the butternut squashes now most of which were snapped up on our stall at the recent Michaelmas Fayre but a few I have kept in the greenhouse to finish hardening their skins to store for the winter. Now is the time to be thinking of next year for a good supply of onions and I have put the sets to shoot in modules Troy for a white bulb and Red Cross for the red. These are 2 new ones for me to try from Marshalls. As a comparison I have also planted a few old favourites Senshyu and Red Baron. They can be planted direct in the soil but make sure they are planted deep enough to avoid the birds pulling them out. On the fruit plot I am picking pears Concord and Conference; taking a few at a time to finish ripening indoors or to use in cooking. Delicious peeled, cored, sliced and poached in red wine with a little sugar and a cinnamon stick. The grapes I will a leave a little longer.
OCTOBER
A DATE FOR YOUR DIARY - The G.A.H. &G .A. will be holding their Autumn Pumpkin & Produce Fare on Saturday 16th October at the
Alverstoke Parish Centre. All exhibits to be displayed by 11.00 am. Judging will be from 11.00 am to 12.15 pm. Public viewing from 12.15 pm.
Show schedules and entry forms available from all allotment site stores or telephone Steve Broughton on 023 92587662. Sections include Fruit and vegetables, Home baking, Wine making, preserves, photography and fancy dress. . There is also a children's section. Light refreshments and a raffle will be held. A fun day out for all the family. All are very welcome.
Back on the plot the start of October has been very wet but there is still plenty to do. As the asparagus fern turns bronze now is the time to cut it down to a few inches, hand weed and mulch well for the winter. I have also renewed the edging to my bed which was badly in need of repair.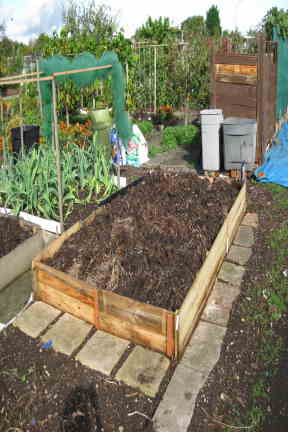 The asparagus bed.
I have ordered new strawberry plants so I am preparing the bed well by incorporating lots of well-rotted compost. My compost bin is now empty so I am keeping all my green waste in readiness to layer with my next delivery of horse manure due this month. This I will leave to rot down for next spring mulching.
On the fruit plot any figs left on the tree that are bigger than a small pea should be removed. Continue to keep checking the new growth on the soft fruit canes as these will be whipped off by the strong winds if not tied in.
A DATE FOR YOUR DIARY. The G.A.H. & G.A. will be holding their Autumn talk on Tuesday 26th October at HEDCA, Coombe Road, Gosport at 7.30. Victoria Ennion will give a talk on 'Stress Free Allotments; avoiding gluts and pets'. Admission is free to members and £1.00 to non members. The usual raffle and light refreshments will be provided. All are very welcome.
22nd of the month and after a heavy frost the dahlias are now finished and need to be cut down and composted and the tubers given a good mulch for the winter. The manure arrived and my bin is now full so I have dug a deep trench on one of the beds which I shall now start to fill with all the soft waste. Most of the bedding plants are finished. Fortunately I had picked the last of pears before the frost. These have been laid out in trays but will need checking regularly for any that are deteriorating. My new strawberry plants arrived and have been planted out making sure the crown is just above the soil level, watered well and mulched.
All my raised beds have been renewed and I have started to take out the Hebe hedge which is getting straggly and woody.
A good afternoon was had by all at the Pumpkin Fayre; although we were a little short on the vegetable exhibits it was well made up for with a good display of cakes, preserves, home-made wines and fancy dress. For photos click here
NOVEMBER
Winter is fast approaching us now, time to make sure grease bands are applied to fruit trees and free of all debri; gather up as many fallen leaves as you can and compost or use to make leaf mould; continue to tie in soft fruit canes as they will still be growing. Finish cutting down all summer fruiting raspberry canes and tie in the strongest new ones for next year. Harvest autumn fruiting raspberries. Prune gooseberries, cutting out all dead and crossing branches. Tidy up strawberry patch and give all fruit a mulch if you can.
All new fruit trees and soft fruit can be planted from now until next spring.
Finish composting all spent summer vegetables and fork over plot giving it a mulch for the winter. Continue to check and make any necessary repairs to sheds, compost bins, borders etc. to withstand the winter weather.
22nd of the month and there is little I can do on the plot now. The plot is saturated again with the heavy rain of the past 10 days or so. I have taken delivery of a load of manure which I have added to the compost bins to rot down over winter for use in the spring for mulching. To increase my stock of chrysanths I have potted up some of the old plants, cut back and as the new growth appears will use as cuttings. These will root easily and can be potted on in the spring for planting out in early summer. I am continuing to harvest leeks, parsnips, celeriac, carrots, cabbage and sprouts.
Any fruit or vegetables in store should be checked over regularly now and any rotting or damaged removed and discarded or used immediately.
DECEMBER
Winter has come early and with the freezing conditions across the country now there is little that can be done on the plot. I have managed to dig sufficient vegetables to last for a couple of weeks or so. All the root vegetables and leeks will keep unwashed if stored in a cool place. Not difficult to find right now and sprouts if dry peeled and sealed in a plastic bag will keep well the in the fridge. The small minicole cabbages again will keep well in the fridge for several weeks if the outer leaves are removed and then wrapped in cling film. With potatoes, onions and butternut in store I have plenty to keep me going now till after Christmas. In the meantime it is good to cosy up in my favourite comfortable chair and browse the new catalogues for 2011 and plan for the Spring. I shall be back again in 2011 as soon as the weather allows.
ROUND-UP
Despite the long dry summer and our continued battle with the badgers it has been a very good year for me. Potato crop was good although down on last year. Onions again disappointing but I did have sufficient for my needs and enough to store for the winter; and eventually after several attempts I did have some carrots. There was bumper crop on the fruit plot with the fig tree producing an exceptional crop this year. Who says they won't grow on an exposed, cold windy site? I am pleased to, to have been able to renew all my raised beds with little cost using pallet wood which had been given to me already broken down into planks and nail free; my thanks to Mike for all his help and generosity.
It only remains for me to give you all my very Best Wishes for a Happy and peaceful Christmas and I look forward to being back on the plot in the New Year.